Dad has created some great kit-bashed Ewoks for me as part of our annual Christmas tradition here at home. These Ewok figures were used to decorate our Christmas tree. Usually Dad does an improvised advent calendar event here at home where he puts a new Star Wars figure on the tree every day until we get to Christmas. Usually the tree is mostly filled with Hasbro figures, but Dad put up a few customs this year as well. My favorites were these No Paint Kitbashed Ewoks.
"No Paint Kitbashed Ewoks"
created by Darth Daddy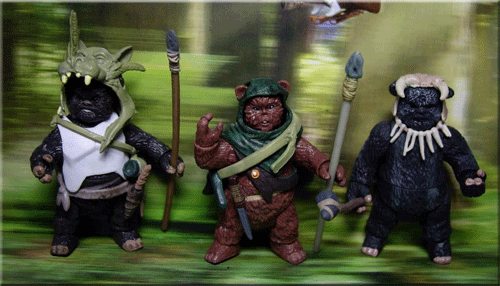 Click on through to see the latest entries over at ISY's Rally and read the contest description so you can get your own Kit-Bash on for the New Year!
Dad's Ewoks were featured on the front page of
Imperial Shipyards
.