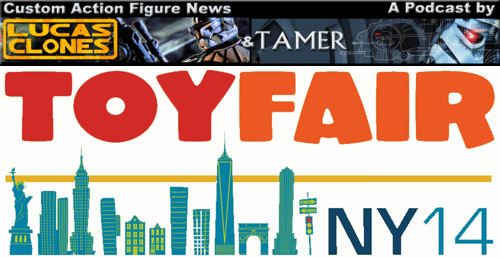 Custom Action Figure News is back with Episode 67!
You knew this one was coming. CAFN did a recap of all the cool things they saw from Toy Fair 2014. They were joined by
ISY Roving Reporter Extraordinaire Dan Kosa
as they previewed all the new Star Wars Products showcased in NYC with a little Marvel, Transformers, and JOE thrown in for good measure. Hit that play button to see the good, the bad, and the downright ugly. As usual CAFN ran out of time so look for them to finish this up soon!